Lawrence welcomes you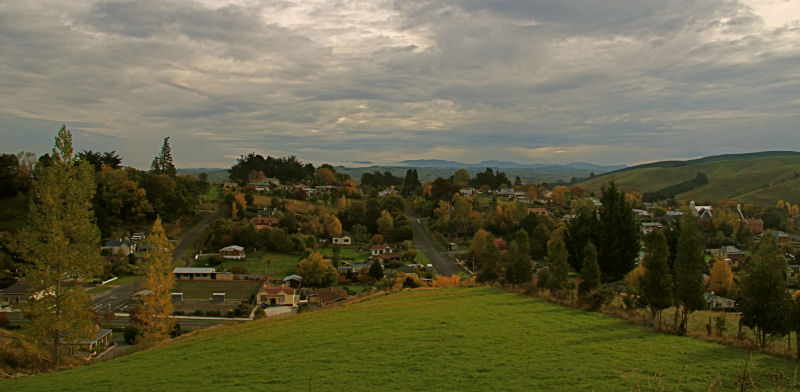 Lawrence was Otago's first gold-rush town. In the Tuapeka District, it was originally named The Junction, and then later renamed after the British war hero who defended Lucknow during the 1857 Indian Mutiny.
Historians consider that gold made modern New Zealand. Lawrence is the town which sprang from the nation's first major gold discovery in 1861 by Gabriel Read in nearby Gabriel's Gully.
Over 11,000 people rushed to the area from all over the world, and it is thought that several thousand more transients went unrecorded. The massive influx provided a huge impetus to agriculture. People had to eat of course! As well as providing a market for produce, immigrants brought their own varied ideas and skills to farming which they put to use after their golden dreams had faded.
These days life is much more relaxed in Lawrence. With a small, friendly population of around 450 residents, it has so much to offer. Visitors can take some time to meet the locals in the great selection of giftware/antique shops, relax in the cafes and restaurants or visit the Vintage Club or the town's museum for a history fix.
Lawrence remains steeped in history and boasts an impressive collection of historical buildings, one of which is destined to be the national home of the NZCFSA once renovations are complete.
You can also try your luck for some gold in the river at Gabriel's Gully or perhaps a round of golf at the local course, a walk through Gabriel's Gully or a bike/walk up the beautiful Clutha Gold Trail.
Whatever you choose to do, you will find friendly people who are happy to help and share this beautiful part of the Clutha region.
For further information on Lawrence, go to the town's website page www.lawrence.nz